testimonials
*Customer names have been suppressed to protect customer privacy
I've been coming here for months, ever since I first tried it after I purchased a fabulous Groupon they offered. I loved the facial, loved my esthetician (Rebecca is the best!), and loved the overall experience. I signed up for the monthly membership because I enjoy treating myself to regular spa services (facials and massages) and I have not been disappointed. Love them!
---
At an awesome price. This is a haven of day spas. Beautifully decorated, wonderful people, online booking, who could ask for more. My first experience was with Maria.. She is now my new best friend. She is wonderful
---
I had the pumpkin facial and thoroughly enjoyed the entire process. Grace was very professional, gentle and pleasant. The hour spent at Divine Skin Spa left me feeling very relaxed and pampered. I love the way my skin looks and feels, so much so, that I purchased a membership. I look forward to coming back to Divine Skin Spa every month.
---
I've never had a facial before, and I enjoyed my session with Nicole. We chatted, but not too much that it marred the relaxation factor! : ) However, on the few spots where she did the extractions, I noticed I had welts the next day, and now I have a few little scabs. She also mistook a flesh-colored mole for a pimple, and tried to "extract" it, resulting in a scab. Whoops! Still, I did enjoy my session and would love to make it a regular occurrence.
---
I have never had a facial before, but I have a new love for it now! The signature facial is so relaxing and amazing. I love the way my skin feels and looks afterwards. My problem spots on my face are nearly gone! However, my girl pressed a little too hard on my forehead with the spatula pen and now I have a visible indent in the middle on my forehead. I hope it does not scar. Otherwise, the experience was great! If it was cheaper, I would be a regular.
---
What a wonderful experience I had getting a signature facial by Rebecca. She was very sweet and very professional. I felt very comfortable and look forward to returning for some more relaxation.
---
I'm really glad I signed up for a membership. So far I've had a massage which was great. The atmosphere is extremely relaxing and inviting. I really liked the staff, everyone's been very nice and helpful. I look forward to trying out a facial next!
---
I took a girlfriend with me for facials & massage and we had a great time. I thought my girlfriend was being tickled in the next room she was laughing so much. (whatever - as long as she was enjoying herself) I had a very relaxing and pleasant experience with Rebecca being very thorough yet gentle. The climate of the room was very comfortable; I tend to get chilly in spas, doctor's offices, or massage rooms because 1) the A/C is usually cranked and, 2) I'm so relaxed. I will definitely be back!
---
I was very impressed with Divine Skin Spa. Rebecca was excellent! I became a member for a very low price and with great benefits (the best I've seen). I'll be returning for another facial, as well as a massage.
---
Rebecca was wonderful and it was a great and relaxing experience. The facility was very serene and I would highly recommend this spa to anyone who is looking for a wonderful facial and an hour of pampering.
---
The hour I spent with Rebecca was the best. The time, however went by much too fast. My face felt so wonderful after the pumpkin facial. It was such a relaxing hour. Thanks to Groupon for introducing Divine Skin Spa to me with such a fantastic deal.
---
The ambiance was beautiful and calming. The staff was pleasant and wonderful. Great way to end a long workday. The pumpkin facial was so relaxing. I'm waiting for the next Groupon to come along!
---
A fantastic experience! Enjoyed it so much I committed to it every month. What a great deal to be a monthly member! I am so looking forward to next month! I loved Samantha!!!!!
---
I had the pumpkin peel and it was great -- my skin looked wonderful and it wasn't red afterwards -- just smooth and soft. Great experience and very reasonable prices.
---
I had a facial and foot massage @ Divine Spa 7.16.2010. The entire experience was delightful: soothing and rejuvenating at the same time. Atmosphere was delightful. My aesthetician, Samantha, explained the products she was using and services, she provided. Wonderful!
---
It was a completely wonderful experience.....from the friendly, prompt greeting as I arrived throughout the fantastically refreshing and relaxing facial, to the thoughtful bottle of water they sent with me back out into the real world.
---
I can honestly say after only one facial, I noticed significantly lighter, smoother, clearer skin with more brightness and without the irritation I get from most facials. My aesthetician, Stephanie, was knowledgeable and helpful, gentle and explained procedures prior to utilizng tools. The price was reasonable, the atmosphere soothing,and I'll definitely use their services again.
---
Loved the experience, everyone was friendly, the atmosphere was relaxing and the facial felt fabulous! I would highly recommend to everyone who enjoys a good pampering :)
---
The staff was very friendly and my overall experiemce was great. I had a wait time of about 5 min and then we got right in there. I got the pumpkin facial and spatula and face is a smooth as a babys bottom. This was my first facial and they got me hooked.
---
Divine Skin Spa and the entire staff are wonderful! Once a month, I spoil myself by getting a facial. This month, I added a massage. The services here are the best value around.
---
My facial was very relaxing and soothing. The bed was extremely comfortable. There were no expectations unmet and I was pleased from beginning to end. Try it - it will make your day!!!
---
Great, low cost services that rival a high dollar hotel spa. Don't think twice... DO IT! Call them or visit online to schedule an appt. It's easy and will get you looking good so you don't get kicked out of your favorite bars and resteruant type places.
---
Thank You Rebecca! The facial you gave me yesterday was the best I have ever had at 1/2 the cost. The service was amazing! I am sold on the concept of Devine Skin Spa and will be a loyal customer. Most importantly your knowledge in skin care was truly appreciated and the time you took to know your clients skin showed me that you are there to make a difference and love what you do!!!!
---
divine skin spa™ gift*cards® make the perfect gift for that special someone! Call 480.626.8520 or email and order your gift*card® today.
Just Click below.
to book on-line 24/7
Or call us at 480.626.8520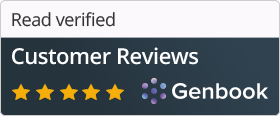 ---
Teeth Whitening™
AcneCare™
Massage™
Body Treatments™
Tanning™
Facials™
Waxing™
Peels™
Brow™
---
View our full list of services here.
Download Spa Menu - PDF | Word
---
Hours of Operation
| | | |
| --- | --- | --- |
| Tues - Friday | | 9AM – 7PM |
| Saturday | | 8AM – 6PM |
| Sun & Mon | | Closed |