PRODUCTS:
---
PRODUCT KITS BY SKIN TYPE

Peptide Eye Treatment for dark circles and puffiness
This treatment is offered as a serum or as a cream. It uses peptides and green tea to reduce inflammation under the eye while increasing metabolism for regeneration of cells.
---
---
Peptide Eye Serum/Cream Benefits:
Alleviates dark circles
Encourages proper moisture levels/plumps eye tissues
Improves circulation
Soothing and calming
Tightens and firms, reduces wrinkle depth
Recommended for concerns with dark circle and puffiness under the eye.
Directions for use: After cleansing and toning apply under the eye morning and night. Follow with moisturizer.
Active Ingredients
Palmitoyl Tetrapeptide-7 and Palmitoyl Oligopeptide – Works with matrikines to target the causes of dark circles, decreases under eye coloration by 45%
Acetyl Hexapeptide-8– Pigment reducing agent, lessens visible discoloration around the eye tissue, inhibits tyrosinase and blocks the production of Melanin
L Ascorbic Acid - Improves skin elasticity, decreases wrinkles by stimulating collagen synthesis, and suppresses cutaneous pigmentation.
Phytic Acid - Natural antioxidant, extracted frrm wheat and rice and has a powerful chelating effect on iron.
Tartaric Acid - Improves skin texture and tone.
Hesperidin– Previously known as Vitamin K, Improves blood flow and circulation, rich in proanthocyanidins which strengthen capillaries and maintain collagen and elastine integrity
Caffeine– Stimulates detoxification, limits fatty deposits and milia that forms in eye tissue, promotes healthy detoxification
Spintrap (PNB)- Entraps reactive oxygen species to restore proper chemical structure and spin to destructive molecules, limits lipid peroxidation and free radical damage
---
divine skin spa™ gift*cards® make the perfect gift for that special someone! Call 480.626.8520 or email and order your gift*card® today.
Just Click below.
to book on-line 24/7
Or call us at 480.626.8520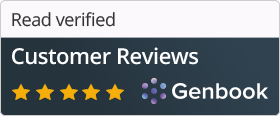 ---
services
Signature facial, customized to skin type
Deluxe facial, customized to your skin type with the addition of enzymes, serums and a hydrating eye treatment.
Skin Spatula
Lactic Peel - dry skin, Sun damaged and Hyper pigmentation. Improves fine lines and wrinkles, roughness and lightening
Glycolic Peel - normal, oily or aceneic
Exfoliates and softens, treats acne and Minimizes pore size
TCA Peel - All Skin types
Waxing
Hydrating Body Treatment
Eyebrow and Eyelash Tinting
---
Download Spa Menu - PDF | Word