PRODUCTS:
---
PRODUCT KITS BY SKIN TYPE
Light Aloe Moisturizer (2 oz - $16; 8 oz - $51)
This ultra light moisturizer hydrates and protects oily and blemished skin. It is very important to lightly hydrate even oily skin. Lack of hydration will result in excess production from the oil glands.
Light Aloe Moisturizer Benefits:
Improves surface hydration
Encourages proper moisture levels
Normalizes water / oil balance
Soothing and Calming
Improves Skin Function
Recommended for oily, acneic and impure skin
Directions for use: After cleansing and toning apply to face, neck and chest.
---
---
Active Ingredients
D-cholic Acid- Breaks up and slows the production of sebaceous oil that causes oily skin, balances and assists in alleviating clogged pores, maintains clear, healthy skin
Totarol– A revolutionary antioxidant that has tremendous effects on Acne and skin impurities, limits scarring from extractions, protects from free radical damage, maintains clear skin
Aloe Barbadensis Leaf Juice– Provides pain relieving properties to reduce discomfort associated with acne, heals, provides hydration and UV absorption protection, reduces redness
Allantoin– Improves moisture retention, soothes and normalizes the skin, stimulates tissue growth, reduces inflammation
Sodium Hyaluronate– Surges moisture into the skin, provides moisture binding properties, maintains appropriate moisture levels, prevents trans epidermal water loss
Citrus Medica Limonum (Lemon) Peel Oil- Astringent, purifying, toning and brightening, promotes a taught toned skin tissue
Citrus Aurantium ssp. Amara (Neroli) Oil- Assists in skin lightening, aids in reversing the signs of premature aging, soothes skin sensitivities
---
divine skin spa™ gift*cards® make the perfect gift for that special someone! Call 480.626.8520 or email and order your gift*card® today.
Just Click below.
to book on-line 24/7
Or call us at 480.626.8520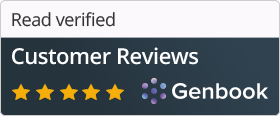 ---
services
Signature facial, customized to skin type
Deluxe facial, customized to your skin type with the addition of enzymes, serums and a hydrating eye treatment.
Skin Spatula
Lactic Peel - dry skin, Sun damaged and Hyper pigmentation. Improves fine lines and wrinkles, roughness and lightening
Glycolic Peel - normal, oily or aceneic
Exfoliates and softens, treats acne and Minimizes pore size
TCA Peel - All Skin types
Waxing
Hydrating Body Treatment
Eyebrow and Eyelash Tinting
---
Download Spa Menu - PDF | Word