PRODUCTS:
---
PRODUCT KITS BY SKIN TYPE
Serum Kit - $90.00
SkinScript RX Serum Kit incorporates three Serum products, Peptide Eye Serum, Vitamin C-Green Tea Serum and Ageless Skin Hydrating Serum.
---
Vitamin C/Green Tea Serum, with Vit E, Co-Q10, Peptides, and Green Tea
The green tea in this anti-aging serum will calm inflamed capillaries. This serum gives the skin a boost in brightening, cellular repair, hydrating and soothing for soft, glowing skin.
Peptide Eye Treatment for dark circles and puffiness
This serum uses peptides and green tea to reduce inflammation under the eye while increasing metabolism for regeneration of cells that cause dark circles.

Hydrating Serum
This serum can be used to firm and plump fine lines. Hyaluronic attracts and binds moisture around cells for extra hydration.

---
---
divine skin spa™ gift*cards® make the perfect gift for that special someone! Call 480.626.8520 or email and order your gift*card® today.
Just Click below.
to book on-line 24/7
Or call us at 480.626.8520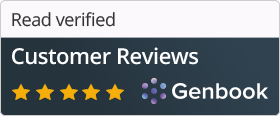 services
Signature facial, customized to skin type
Deluxe facial, customized to your skin type with the addition of enzymes, serums and a hydrating eye treatment.
Skin Spatula
Lactic Peel - dry skin, Sun damaged and Hyper pigmentation. Improves fine lines and wrinkles, roughness and lightening
Glycolic Peel - normal, oily or aceneic
Exfoliates and softens, treats acne and Minimizes pore size
TCA Peel - All Skin types
Waxing
Hydrating Body Treatment
Eyebrow and Eyelash Tinting
---
Download Spa Menu - PDF | Word