PRODUCTS:
---
PRODUCT KITS BY SKIN TYPE
Hydrating Moisturizer (Day & Night Moisturizer) (2 oz - $23.00 | 8 oz - $74.00)
Hydrate and protect skin with the healing benefits of shea butter. Seaweed binds moisture within the skin while aloe soothes, calms and provides hydration. Rose Hip strengthens capillaries and soothes inflamed skin. It promotes deep hydration that protects from environmental damage while relieving the surface signs of aging.
Hydrating Moisturizer Benefits:
Binds moisture to the skin to reduce wrinkle depth
Boosts collagen to improve appearance of wrinkles
Soothes and heals chapped and irritated skin
Provides enhanced UV-B protection
Recommended for dry and dehydrated skin
Directions for use: After cleansing and toning apply to face, neck and chest
---
---
Active Ingredients
Caprylic/Capric Triglyceride-Helps maintain proper moisture levels, promotes the penetration of other active ingredients
Shea Butter-Ideal treatment for dry and aging skin. Its unique fatty acid gives it the ability to moisturize to retain the elasticity of the skin. Shea butter also helps to protect the skin again the damaging effects of the sun (provides enhanced UV-B protection) while repairing cellular degeneration
Rosa Canina (Rose Hip) Fruit Oil– High in vitamin C and A, it has a strengthening effect on capillaries and connective tissue. It is antiseptically, anti-inflammatory and astringent and is used to soothe and heal irritated, chapped skin
Honey Extract–Antibacterial, healing, assists in wound repair, alleviates bruising, humectant properties that keeps the skin moist
Algae Extract (Seaweed)-Active substance used to normalize the skin's moisture content and provide suppleness
Aloe Barbadensis Leaf Juice Powder-Soothes and calms redness and inflammation, provides gentle hydration while protecting the skin from external aggression
Allantoin-Soothes and calms the skin, relieves itching and irritation, protects from environmental aggressors
---
divine skin spa™ gift*cards® make the perfect gift for that special someone! Call 480.626.8520 or email and order your gift*card® today.
Just Click below.
to book on-line 24/7
Or call us at 480.626.8520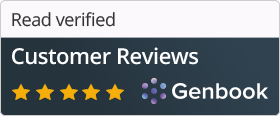 ---
services
Signature facial, customized to skin type
Deluxe facial, customized to your skin type with the addition of enzymes, serums and a hydrating eye treatment.
Skin Spatula
Lactic Peel - dry skin, Sun damaged and Hyper pigmentation. Improves fine lines and wrinkles, roughness and lightening
Glycolic Peel - normal, oily or aceneic
Exfoliates and softens, treats acne and Minimizes pore size
TCA Peel - All Skin types
Waxing
Hydrating Body Treatment
Eyebrow and Eyelash Tinting
---
Download Spa Menu - PDF | Word