PRODUCTS:
---
PRODUCT KITS BY SKIN TYPE
Glycolic and Retinol Pads, with Kojic and Arbutin (50 pads per jar - $22.50)
These pads break up surface oil to refine pores and reveal fresh, healthy skin. Kojic and arbutin lighten sun spots and scars left from blemishes.
Glycolic and Retinol Pad Benefits:
Provides surface renewal and resurfacing
Purges and exfoliates
Removes oil and debris
Prevents future breakouts
Assists in Anti-wrinkle actions
Lightens pigmentation spots
Improves Skin Function
Recommended for all skin types. Especially good for oily, acneic and impure skin or for anti-aging concerns or for de-pigmentation
Directions for use: After cleansing, wipe pad on the face, neck and chest. Follow with appropriate serum and moisturizer.
---
50 pads per jar - $22.50
---
Active Ingredients
Glycolic Acid (2%)- Gently inspires cellular renewal without causing inflammation, deeply penetrates for even surface exfoliation, assists in refining skin texture and healing breakouts
Arbutin (4%)-Limits melanin production, reduces visible pigmentation through lightening actions and the inhibition of tyrosinase.
Kojic Acid (3%)- Inhibits tyrosinase and also lightens existing pigmentation naturally, comparable to Hydroquinone without the negative side effects
Retinol– Vitamin A derivate that causes "forced exfoliation" to stimulate collagen production and reduce visible signs of aging
---
divine skin spa™ gift*cards® make the perfect gift for that special someone! Call 480.626.8520 or email and order your gift*card® today.
Just Click below.
to book on-line 24/7
Or call us at 480.626.8520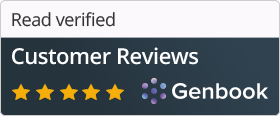 ---
services
Signature facial, customized to skin type
Deluxe facial, customized to your skin type with the addition of enzymes, serums and a hydrating eye treatment.
Skin Spatula
Lactic Peel - dry skin, Sun damaged and Hyper pigmentation. Improves fine lines and wrinkles, roughness and lightening
Glycolic Peel - normal, oily or aceneic
Exfoliates and softens, treats acne and Minimizes pore size
TCA Peel - All Skin types
Waxing
Hydrating Body Treatment
Eyebrow and Eyelash Tinting
---
Download Spa Menu - PDF | Word