PRODUCTS:
---
PRODUCT KITS BY SKIN TYPE
Glycolic Cleanser with Antioxidants (6.5 oz - $29.00 | 16 oz - $72.00)
This 17% glycolic cleanser breaks down oil and encourages cellular turnover to minimize oil and refine pores to reveal fresh, healthy skin.
Glycolic Cleanser Benefits:
Refines Pores and Renews the Skin
Reduces Visible Wrinkles
Brightens and Invigorates the Skin
Assists in Boosting Hydration Levels
Reduces Acne Scars
Enhances Cellular Turnover
Recommended for normal, sun-damaged, oily or acneic skin. Not recommended for sensitive skin.
Precautions: Recommend use of this glycolic cleanser only once per day. Use a foamy or creamy cleanser to remove makeup before using this product. If irritation develops, reduce usage to 1-2 times per week.
Directions for use: Apply with fingertips in a circular, massaging pattern avoiding eyes. Remove with a warm washcloth; follow with toner.
---
---
Active Ingredients
(14%) Glycolic Acid– Deeply penetrating alpha hydroxy acid that reduces wrinkles and promotes resurfacing to refine skin texture
Shea Butter (Butyrospermum Parkii)-Softens and smoothes the skin
Cocamidopropyl Betaine-Moisturizing gentle cleansing actions, rebalances lipid content and softens the skin
Citrus Medica Limonum (Lemon) Oil- Astringent, purifying, toning and brightening, promotes a taught toned skin tissue
Tartaric Acid-Alpha hydroxy acid derived from grapes that forces exfoliation and cellular renewal, softens and removes keratinization
Malic Acid-A support alpha hydroxy acid that promotes cellular growth and renewal
---
divine skin spa™ gift*cards® make the perfect gift for that special someone! Call 480.626.8520 or email and order your gift*card® today.
Just Click below.
to book on-line 24/7
Or call us at 480.626.8520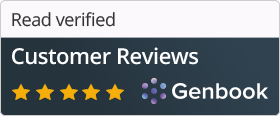 ---
services
Signature facial, customized to skin type
Deluxe facial, customized to your skin type with the addition of enzymes, serums and a hydrating eye treatment.
Skin Spatula
Lactic Peel - dry skin, Sun damaged and Hyper pigmentation. Improves fine lines and wrinkles, roughness and lightening
Glycolic Peel - normal, oily or aceneic
Exfoliates and softens, treats acne and Minimizes pore size
TCA Peel - All Skin types
Waxing
Hydrating Body Treatment
Eyebrow and Eyelash Tinting
---
Download Spa Menu - PDF | Word