PRODUCTS:
---
PRODUCT KITS BY SKIN TYPE
Blemish Control Toner, with 2% Salicylic & 2% Glycolic with Tea Tree (50 pads per jar - $17.00)
This acne control toner assists the cleanser in cellular turnover bringing oil and debris to the surface of the skin – the salicylic dries the uplifted oil. This step also removes excess dirt, oil and makeup left after the cleansing process. Tea tree calms and soothes the skin.
Blemish Control Toner Benefits:
Removes congestion
Reverses fine lines
Reduces oil production
Provides antibacterial protection
Heals cystic breakouts
Enhances cellular turnover
Recommended for oily, acneic and impure skin
Directions for use: After cleansing, wipe pad on the face, neck and chest.
---
50 pads per jar - $17.00
---
Active Ingredients
(2%) Glycolic Acid– Deeply penetrating alpha hydroxy acid that reduces wrinkles and promotes resurfacing to refine skin texture. 2% provides progressive skin clearing and promotes cellular renewal that expedites the healing of breakouts
(2%) Salicylic Acid– Penetrates into the pores to dissolve impacted sebum that causes blackheads, exfoliates the skin and reduces redness and inflammation associated with pustular breakouts
Tee Tree Oil - Provides antiseptic properties to reduce the spread of infectious material that encourages acne, naturally reduces oil production without stripping the skin of protective barriers that prevent future breakouts
---
divine skin spa™ gift*cards® make the perfect gift for that special someone! Call 480.626.8520 or email and order your gift*card® today.
Just Click below.
to book on-line 24/7
Or call us at 480.626.8520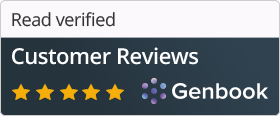 ---
services
Signature facial, customized to skin type
Deluxe facial, customized to your skin type with the addition of enzymes, serums and a hydrating eye treatment.
Skin Spatula
Lactic Peel - dry skin, Sun damaged and Hyper pigmentation. Improves fine lines and wrinkles, roughness and lightening
Glycolic Peel - normal, oily or aceneic
Exfoliates and softens, treats acne and Minimizes pore size
TCA Peel - All Skin types
Waxing
Hydrating Body Treatment
Eyebrow and Eyelash Tinting
---
Download Spa Menu - PDF | Word