PRODUCTS:
---
PRODUCT KITS BY SKIN TYPE
Ageless Skin Hydrating Serum (1 oz $30, 4 oz $96)
This serum can be used to firm and plump fine lines. Hyaluronic attracts and binds moisture around cells for extra hydration.
Hydrating Serum Benefits:
Improves Hydration
Reduces Visible Wrinkles
Tones Capillaries
Improves Cellular Respiration
Plumps the Skin
Assists in Healing and Rejuvenating
Recommended for dry and dehydrated skin.
Directions for use: After cleansing and toning apply to face, neck and chest. Follow with moisturizer.
---
---
Active Ingredients
Honey– Antibacterial, healing, assists in wound repair, alleviates bruising, humectant properties that keeps the skin moist
Phospholipids-Assists in barrier repair, improves barrier function, protects from outside aggressors and bacteria, constitutes membranes of living cells, modulates their fluidity and permeability
Sphingolipids-Promotes healthy cellular growth, assists with healthy barrier function, regenerates healthy cells, moisturizes
Hyaluronic Acid– Naturally occurs in the dermis of human skin, has water binding properties, increases skin suppleness and strength, strengthens the intercellular matrix, smoothes
Glycerin– Water binding humectant, allow for even dispersement of active ingredients for even penetration
Palmitoyl Tripeptide-3-Assist in wound healing (wrinkles), reduces the appearance of wrinkles and intermediates enzyme activity that promotes healthy cellular communication
Cassia Alata Leaf Extract– Creates a slightly filmogenic moisturizing barrier on the skins surface, helps maintain moisture levels to prevent trans-epidermal water loss
---
divine skin spa™ gift*cards® make the perfect gift for that special someone! Call 480.626.8520 or email and order your gift*card® today.
Just Click below.
to book on-line 24/7
Or call us at 480.626.8520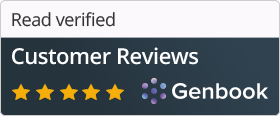 ---
services
Signature facial, customized to skin type
Deluxe facial, customized to your skin type with the addition of enzymes, serums and a hydrating eye treatment.
Skin Spatula
Lactic Peel - dry skin, Sun damaged and Hyper pigmentation. Improves fine lines and wrinkles, roughness and lightening
Glycolic Peel - normal, oily or aceneic
Exfoliates and softens, treats acne and Minimizes pore size
TCA Peel - All Skin types
Waxing
Hydrating Body Treatment
Eyebrow and Eyelash Tinting
---
Download Spa Menu - PDF | Word